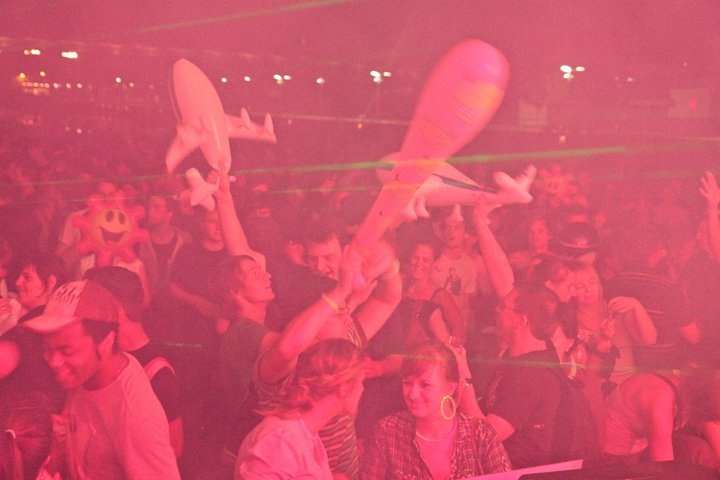 The recently founded positive action collective 'Ronse Hard Crew' presented it's first action called 'Plastic Party Dreams' @ the (urban) arts-festival  Kortrijk Congé – summer 2010 – Buda island – Buda beach!
'Plastic Party Dreams' was set up to be a tribute to 'Plastic Dreams' a track by Jaydee, a house anthem from 1992. Several teasing mobile Party Pop-Ups eventually brought us to the main stage for a big open air party with lots a plastic beats, grooves, moves, lasers, inflatables, good uplifting vibes and about 100 up to 140 beats per minute !
Big up to Art Centre Buda for the invitation, Helmut Van den Meersschaut (Hel's Kitchen) for the choreography, Sophie Vahomwegen (Multicolor) for the visuals and Passerelle for the female dancecrew !!!
↓ Pics by me, Tim Jansen, Sophie Vanhomwegen and Kurt Stockman.